Groundbreaking
approach to treating
neuodegenerative diseases 
ABOUT US
We are an international team of researchers, business people and partners from about 10 countries around the world.
We share a vision that patients with brain diseases must have at least as many applicable treatment options as, for examples, cancer patients have today.

PATIENTS LIVING WITH ALS IN THE US, EU AND JAPAN
NEW PATIENTS DIAGNOSED AND THE NUMBER WHO DIE EVERY YEAR
PERCENT OF ALS CASES ARE FATAL
MEAN YEARS SURVIVAL AFTER SYMPTOM ONSET
NUMBER OF APPROVED DRUGS THAT CURE ALS
TOGETHER WE CAN IMPROVE THE NUMBERS
GROUNDBREAKING APPROACH TO TREATING NEURODEGENERATIVE DISEASES
Based on the discovery of lipid metabolism as a key event in the development of neurodegenerative diseases, 2N Pharma has developed a treatment approach that challenges the current paradigm. Our drug candidate Mitometin crosses the blood-brain barrier to target mitochondrial dysfunction which has been linked to disease progression in several neurodegenerative diseases.
Neuro-Metabolic diseases
Our unique approach recognises amyotrophic lateral sclerosis (ALS), Parkinson's disease (PD) and frontotemporal dementia (FTD) as neuro-metabolic diseases, which herald a paradigm shift in the fundamental understanding of the aetiology and development of these diseases.
The essence of our medical hypothesis is the strong correlation between dysregulated fatty acid oxidation and disease development. Strongly upregulated lipid metabolism and deficient glucose metabolism initiate a cascade of down-stream pathogenic mechanisms such as oxidative stress, inflammation, accumulation of misfolded proteins, neuronal loss, and loss of muscle strength.
Rather than focusing on a single mechanism, 2N Pharma proposes a multidimensional perspective of ALS, PD and FTD, centred around mitochondrial dysfunction.
disease focus

2N Pharma's development pipeline is based on our drug candidate Mitometin, with initial focus on ALS. However, we have pre-clinical data that strongly indicates that other neurological disorders share the same pathogenic mechanism and can be treated with the same or similar drugs. Hence, we plan to develop optimized versions of Mitometin for treatment of Parkinson's disease and frontotemporal dementia.
about als
Amyotrophic lateral sclerosis (ALS), also known as Lou Gehrig's disease or motor neuron disease (MND), is a rapidly progressive and fatal neurological disease. It was first diagnosed in 1874 by French neurologist Jean-Martin Charcot but despite more than 140 years of research, there is still no cure and no effective treatment available.
The blue cornflower appears fragile but is very hardy, long lasting, and sprouts in the most challenging locations. That is why it represents the hope for a cure for so many ALS sufferers. 2N Pharma is on a mission to turn hope into reality for many sufferers and their families.
Investors
Creation House Program
2N Pharma is proud to have joined the BioInnovation Institute's Creation House Program, joining a stable of life science innovators, helping accelerate our research and bring treatments rapidly to market.
The Creation House program is supporting early-stage start-ups, who have achieved proof of concept and a business plan. This 18-months long program is designed to mature companies to a competitive international level and to build a case that is focusing on science, business and attracting funding. 
Read the BioInnovation Institute's news article. 

Innobooster
Innovation Fund Denmark has awarded 2N Pharma an Innobooster grant of 80.000 USD that assists us in the preclinical development of a drug for Parkinson's Disease. This grant enables us to expand the efficacy testing of our novel molecules in pre-clinical models of Parkinson's Disease. 

Innovation Fund Denmark invests in the development of promising, innovative ideas into new solutions that create value and help to solve the challenges of our society.
Find out more about the Innobooster grant.
US Department of Defense
The Amyotrophic Lateral Sclerosis Research Program has awarded 2N Pharma a grant of 944.000 USD for our research to ALS. The grant will be used to identify biomarkers in ALS patients.
The Amyotrophic Lateral Sclerosis Research Program (ALSRP) is funded by the Congressionally Directed Medical Research Program (CDMRP) and managed by the US Department of Defense. 
The CDMRP strives to transform healthcare through innovative and impactful research. They foster novel approaches to biomedical research, to find solutions that will lead to cures or breakthrough technologies in patient care.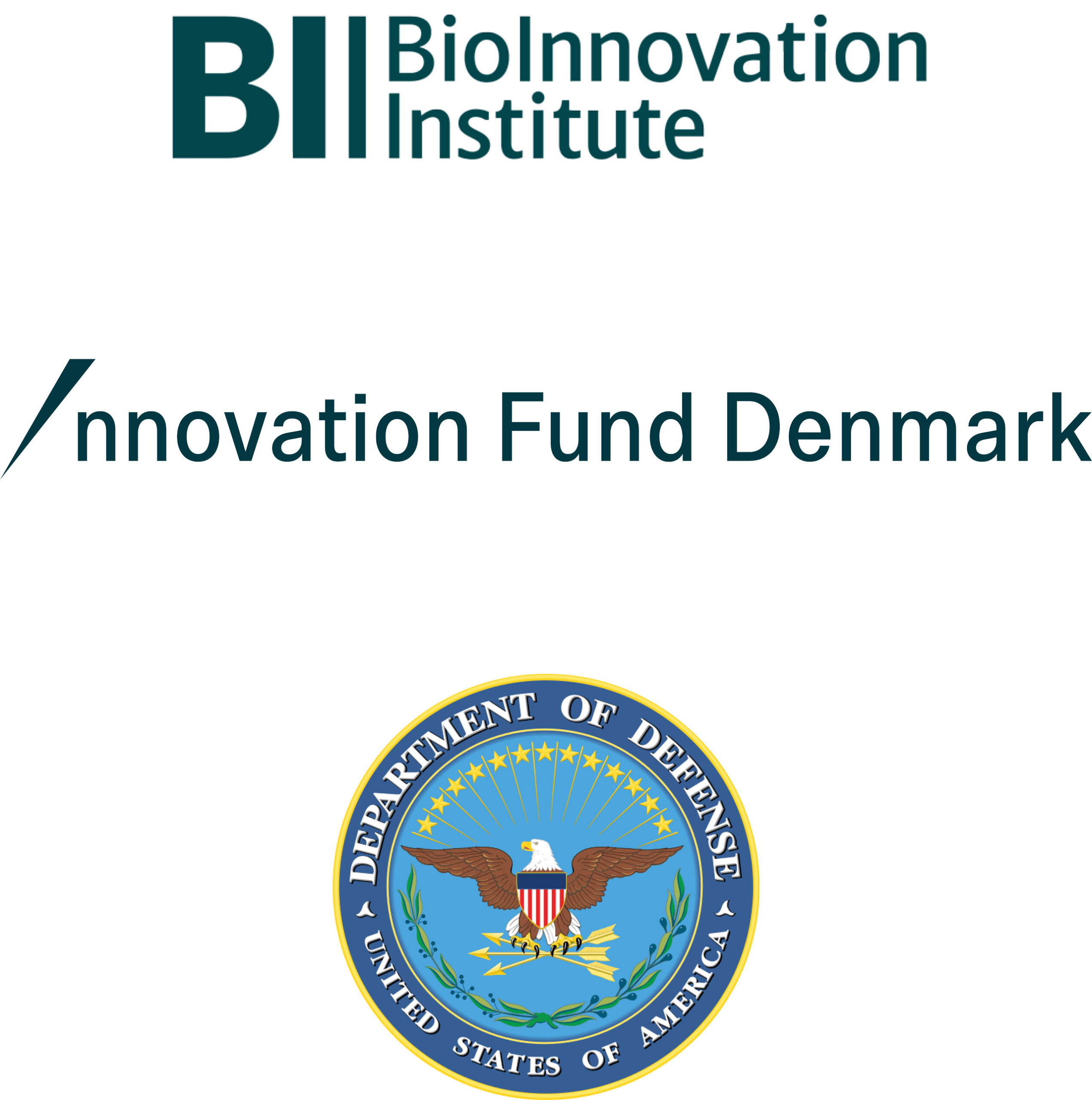 2N Pharma in the media
Anders Agger and his team from Danish Television (DR – Danmarks Radio) visited the Animal Facility at Aalborg University to get insight into animal experiments. Anne, Lisa, and Pam from 2N Pharma, who use the facility as part of a research collaboration with Aalborg University, showed them around.
Anders Agger is examining the ethical perspective of using animals in research that contributes to a larger goal – to have a better understanding of humans.
He explains how the ethical boundary of animal experiments is defined and protected. Furthermore, the documentary reveals how these animal experiments are carried out and all that is involved.
Watch the full documentary (Danish).